edit
Suggest an edit
Call
Call (724) 602-4678
Directions
Get directions to this
location on Google Maps.
Website
Open website
in new tab.
Share
Share this business
on social media.
About
Chevrolet Dealer in Masontown, PA
Fike Chevrolet Company is one of the oldest family-owned and operated dealerships in the country. Near Uniontown PA since 1924 through seven recessions and the Great Depression, we have been here for our customers. Near Washington, PA, we are worth the drive for selection and service. We are committed to providing our Fike Pennsylvania and West Virginia customers with an outstanding sales and service experience now and in the years to come. Whether you need assistance with financing your new Chevy Silverado or Chevy Cruze car or you are just looking for a quick quote we are here to help you with your automotive needs. You can also reach out to our service department for question about Chevy service and car repair as well as maintenance services, such as car tire replacement or repair.
Used Car Dealer Serving Morgantown & Uniontown
At Fike, buying a used car is never a gamble. You'll find we have a large selection of high-quality used cars, including many Chevrolet Certified Pre-Owned used cars. Quite a few models come with a CARFAX report. For some, buying a used car is the best value, but it can come with questions about history, reliability and safety. Our sales staff is committed to answering your questions as thoroughly as possible. Whether you are in Morgantown, Uniontown or Waynesburg and are considering a new or used vehicle, Fike Chevrolet Company is here to help.
Business Hours
Monday 8:30 AM - 7:00 PM
Tuesday 8:30 AM - 7:00 PM
Wednesday 8:30 AM - 5:00 PM
Thursday 8:30 AM - 7:00 PM
Friday 8:30 AM - 5:00 PM
Saturday 9:00 AM - 3:00 PM
Sunday Closed
Testimonials
commentFike Chevrolet is a wonderful place to purchase a vehicle. Our salesman, Terry (the Frenchman) was so very kind, courteous, & helpful when making our purchase of our Chevrolet Colorado truck. He was so patient when explaining all the "high...Fike Chevrolet is a wonderful place to purchase a vehicle. Our salesman, Terry (the Frenchman) was so very kind, courteous, & helpful when making our purchase of our Chevrolet Colorado truck. He was so patient when explaining all the "high tech" features in the truck. Everyone was courteous & helpful. The Service was great!— Barbara C. (Feb-28-17)
commentWhat an amazing team! They really went above and beyond to put me in my first SUV! They made every option I wanted available, were very friendly, and helped me in any way they could. I'd refer them to anyone. Thanks Thierry (and team) for making my dream car a reality!— Aleesha D. (Feb-28-17)
commentI've purchased several used cars from Fike's. Always good deals and amazing people.— Ben S. (Feb-28-17)
commentLove our new Chevy trax from Fike. Great dealership thank you (Roger) for all your help. Will go back for our next vehicle.— Janet N. (Feb-28-17)
Photos
x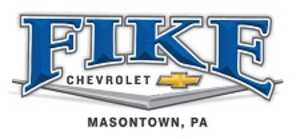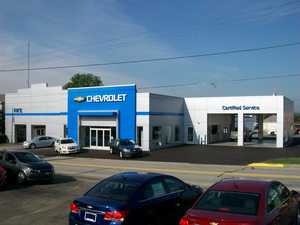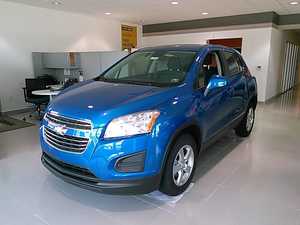 Ads
codeEmbed